Although it is really expensive to catch off the ground, these sports goods shops can consequently be rewarding and successful start-up for a sports venthusiast. Before you open the store, a lot of factors are there to consider. These may include – doing market research, attracting a definite group of target customers, specializing your business and differentiate your store from the local competitors. Some other factors such as arranging the budget and preparing a shop are there too that you need to consider.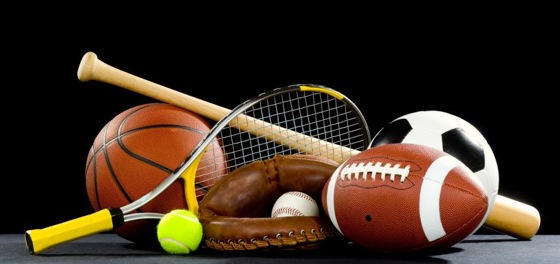 Here in this ultimate guide, we will take you through the entire process step-by-step.
Study your market:
Before you open a brand new sports shop, it is required to know everything about the needs and the competition you are going to face in this industry.
Visit your nearby sports goods stores and are popular among the customers. You need to survey what types of goods they are providing well and not covering.
Figure out two or three types of sports habits that are most popular in your locality. Try to spot an under-represented sport that still has some probability to grow up and can create a specific customer base. It may be an extreme outdoor sport or at-home circuit training. These types of sports can have different demands for specific equipment that you can provide from your store.
Try to focus on multiple sports equipment or market. Basically, there aren't enough strong customer bases to support a whole sports goods shop to generate expected revenue. So, you need at least one different store in this same field. Choose a niche market:
There are lots of big brand names or international sports goods chains that offer support in every aspect to all types of sportspersons, hobbyists and sports fans from badminton to soccer, to skiing. As the new kid in this block, you can avoid following this approach and can think of focusing on specific sports such as golf and fishing or hunting, to become a go-to expert sports goods retailer.
You need to focus on a niche market that will allow you to cover all the aspects of a specific sport and that too without arranging lots of equipment.
Also, you can focus on youth or armature sports for an instance. Focus on the products required for the kids' sports.
If possible, go towards some different end of this spectrum and cater high-end sports equipment to the professional market.
Also, you can focus on the sports apparel and memorabilia rather than just focusing on the equipment only.
Stock your inventory:
Once you are done with your niche market and the location of your shop, stock the inventory will be your next step. Then you can start selling products and generate revenue.
Finalize on what lines you want to carry out. Get a clear idea of the most popular or sought after sports goods and brands. You may talk to the sports experts or enthusiasts regarding these.
Now, your job is to find out such companies that operate in your locality and ship products there. If confused look through the trade magazines or the national websites of sports to get some useful ideas.
Contact your shortlisted vendors to find out whether they need a minimal opening order or they are offering any type of special promotions to grab new clients like you.
Check if you are able to place a wholesale order. It will save your money compared to placing individual orders or orders in small batches. You just need to provide sufficient space to store these ordered products.
Not have enough space in your home or shop? Don't worry. Check through the self-storage units such as the self storage orlando to store these sports goods after receiving from the wholesalers safely. When required take them out.