Past century has seen a significant rise in the no. of people who are willing to take a break from their daily schedule & travel. Traveling now defines lifestyle & almost every 5th person around the globe has used the hashtag Travel at least once in their lifetime sharing some wonderful pictures of their traveling expeditions. But why do people travel? What is the hype around it? What is travelling all about? What do you need to go on that much awaited vacation?
The answers have for long been going around in the back of our minds but we have never had the courage to sum them up or jot it down on the paper for the fear of being judged, termed as hippie (a taboo earlier but yeah, now who doesn't wants to be called one) or looked down upon. We book tours because we need to. We are humans & not machines and we do get tired. Life is quite unpredictable & can put us in situations which might drain the heck out of us & to get back on the track, we need a break. A quick trip to the countryside or the hills might do the trick for some, for others it is blue waters & the sandy beaches. For some of us, travel is the means of trying to discover who we really are, finding the jest of our lives & the purpose of our existence for others, it is all about spending some quality time with their friends & family. People say that if you really want to be sure about the person you want to spend your life with, travel with them. Traveling can either bring the best of you or the worst in you depending upon how you take challenges that come your way.In either case, it is sure to send you on a path of self-realisation & improvement.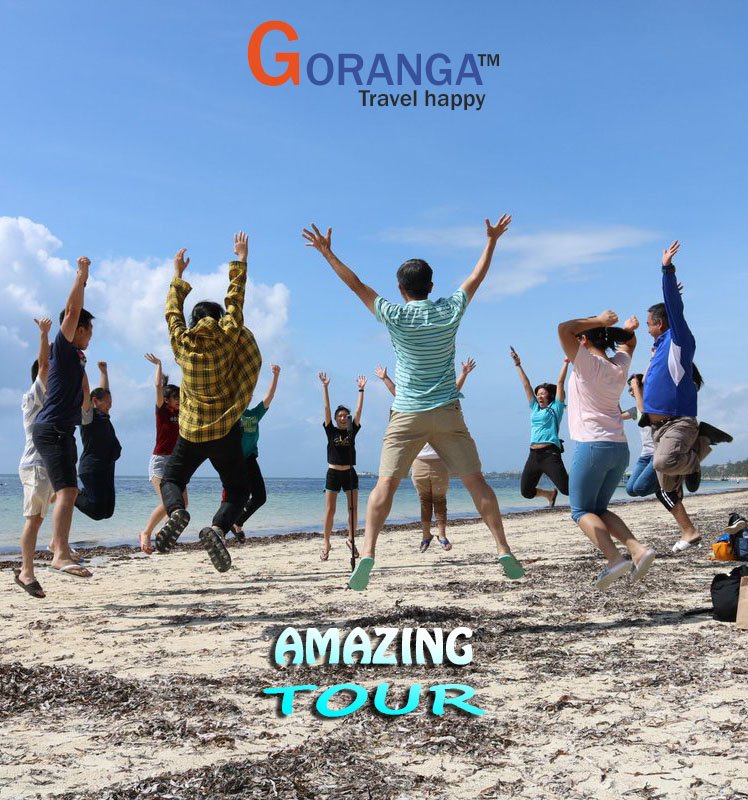 There are a variety of options available when it comes to travelling –
You can choose the luxury one - You get treated as 'Your Highness' here & everything that you need to mprovement.r holiday memorable is available at the snap of fingers but yeah this involves shedding out quite a good amount of money to ensure that all your travel needs are taken care of while you just sit back & relax. Stay at a luxury hotel, have a chauffeur who takes you around, a professional, private guide to show you around & yeah maybe a butler if you feel like above is just not enough.w comes the economy option – You want to travel, are a first-timer & do have a budget since you can't afford to burn holes in your pocket. You still need to pay the bills & keep the ball rolling, so this is for you. Stay at a budgeted property in city centre (saves you the traveling cost), go on small-group tours which offer either audio-guided facilities or have a guide for the group as a whole & maybe only opt for transfers wherever deemed necessary else opt for public transport.
And the last is the Backpackers way – You want to travel, are willing to explore & take some risks and have no intention of stressing out on your bank statement as soon as you get back. Well, well you definitely fall into the category of cheap & cheerful where you can opt for hostels, couch surf, travel by local transport, make friends in the country you are holidaying who then can give you free meals & tours.
Related Read: How To Save Money & Time While Booking a Tour Online?
Any way that you might opt for, you have nailed it, honey. Travel the way you want to, with whom you want to because years after when you will look back into your life & count everything that you have done. The time you spent staring into empty spaces & your TV screens, brooding over at your office desks, cribbing & bitching about your life will not count. The only flashbacks you will have are of the beautiful places you visited, new friends that you made, how happy you made your parents when you gave them a surprise holiday package on their anniversary or how happy were you sitting on the hilltop at your favourite holiday destination, staring at the vast emptiness of the sky, counting stars, sipping coffee holding the hand of your loved one right in the middle of night. Just think about it 😊
If you have made up your mind now & have booked your tickets for your next holiday now, then, now My Friend, you are a designated chain-breaker, a role model, a free soul, a travel enthusiastic & yes, you are free to go & flood your friends' social media with the pictures of the beautiful vacation that you had & lived your life the way you wanted to. All we wish for you is that just like Elizabeth Gilbert from the famous movie 'Eat Pray Love', you might just get lucky – find your inner peace, happiness & happily ever after.